*COMPETITIVE AGENCY FEE*
And many many Profiles that are not shown here
CALL 93361824 for profiles viewing and interview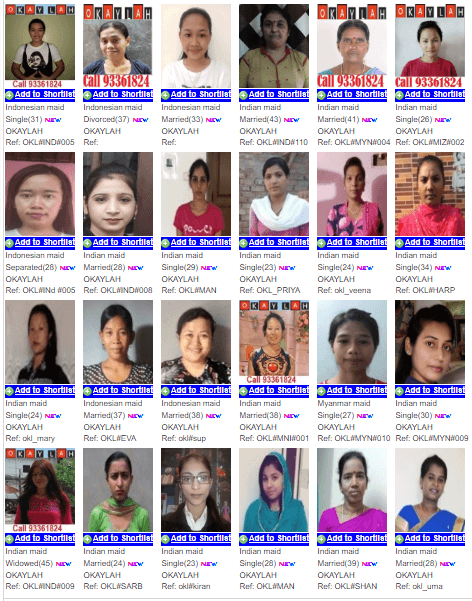 INDIA, FILIPINO, MYANMAR, INDONESIA, BANGLADESH, SRILANKA
PUNJAB, SIKKIM, MIZORAM, DARJEELING, TAMIL TELGU ,GUJRAT
*Submit Your Requirement*
Listed is the top best maid agency in Singapore for you to make an informed choice. Finding a suitable agency and recruiting helper to take over some of your significant work load is not the easiest thing to do today. How will you ensure that the concerned person is efficient and reliable enough to handle your home housekeeping cleaning duties? As we all know how appearances can be deceptive, hiring a maid should be done only on the basis of accurate information and research.
Best Maid agency in Singapore
OKAYLAH is one of the fastest growing agency in terms of building the customer base. OKAYLAH Services maid agency has the aim of creating vibrant smile for their customers modern lifestyle. We do screen each and every profile very carefully and provide the best Match for our customers. We assess the potential of helper by checking their interest, willingness to learn and get the best match which can help to get adjusted to new environment.
Reliable Maid Agency Singapore